[ Thursday, March 23, 2006 ]
Colm McCarthy
took the best picture of me
ever: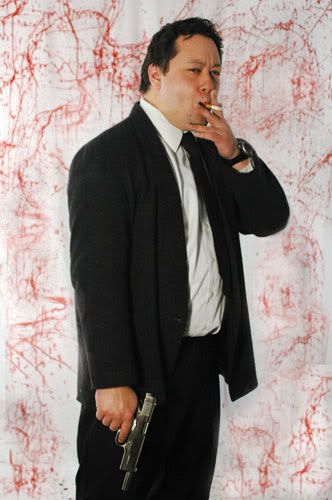 We actually tried to get the gun to seem like it was smoking, but we couldn't get it quite right. What's really funny is that just under me while taking this shot,
Kelly Kreisel's
lying on the floor blowing smoke up at me.
More on this as it happens.
Oh, yeah, and I quit Broom Street again.
posted by Rob on 11:31 PM | link

--------------------
1 Comments:
You quit them again? How am I going to get my Matsushita fix now? :)

Actually, I'm moving next month, so I'll have to find a new playwright to stalk.