[ Friday, October 29, 2004 ]
As promised, some new
Bush/Cheney printable stickers
.
Oh, and for god's sake, do not actually
PRINT THESE UP AND POST THEM AROUND YOUR TOWN.
That would be wrong.
Under no circumstances should you
MAKE SEVERAL COPIES OF THESE AND POST THEM EVERYWHERE.
That said, legally, I can now continue.
Enjoy.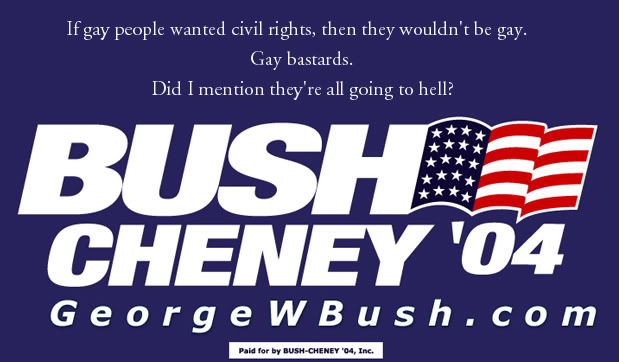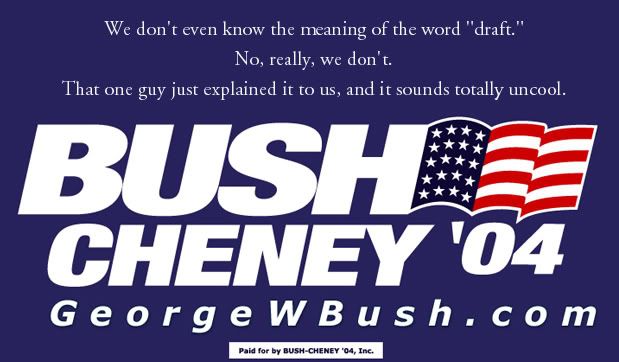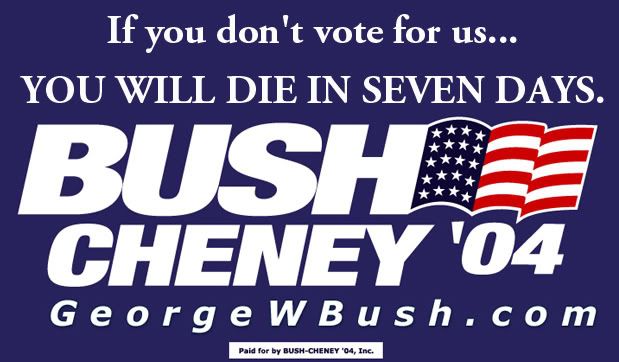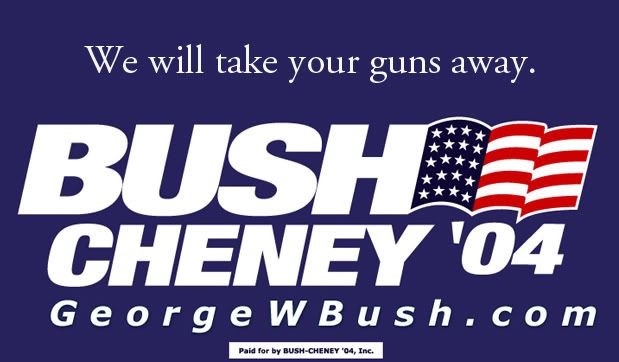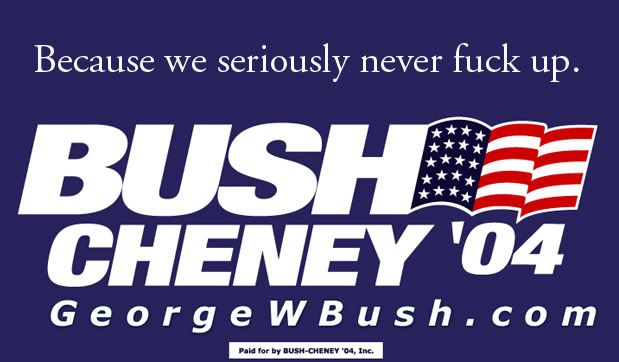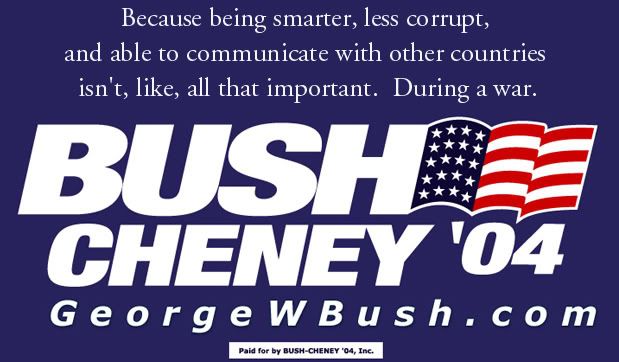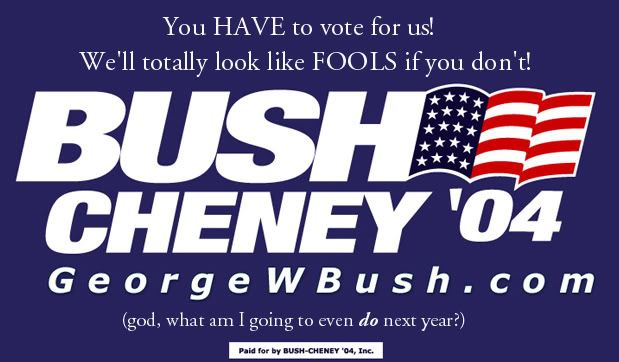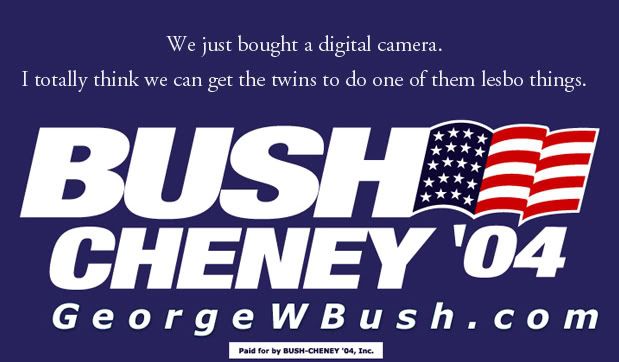 And, my personal favorite: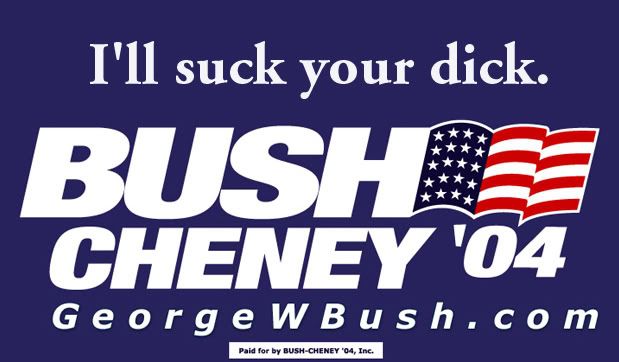 In the words of Bob Godthwaite, it's quite obvious that I'm not looking for corporate sponsorship.
Vote, people. Vote like the WIND.
posted by Rob on 11:20 PM | link

--------------------
0 Comments: